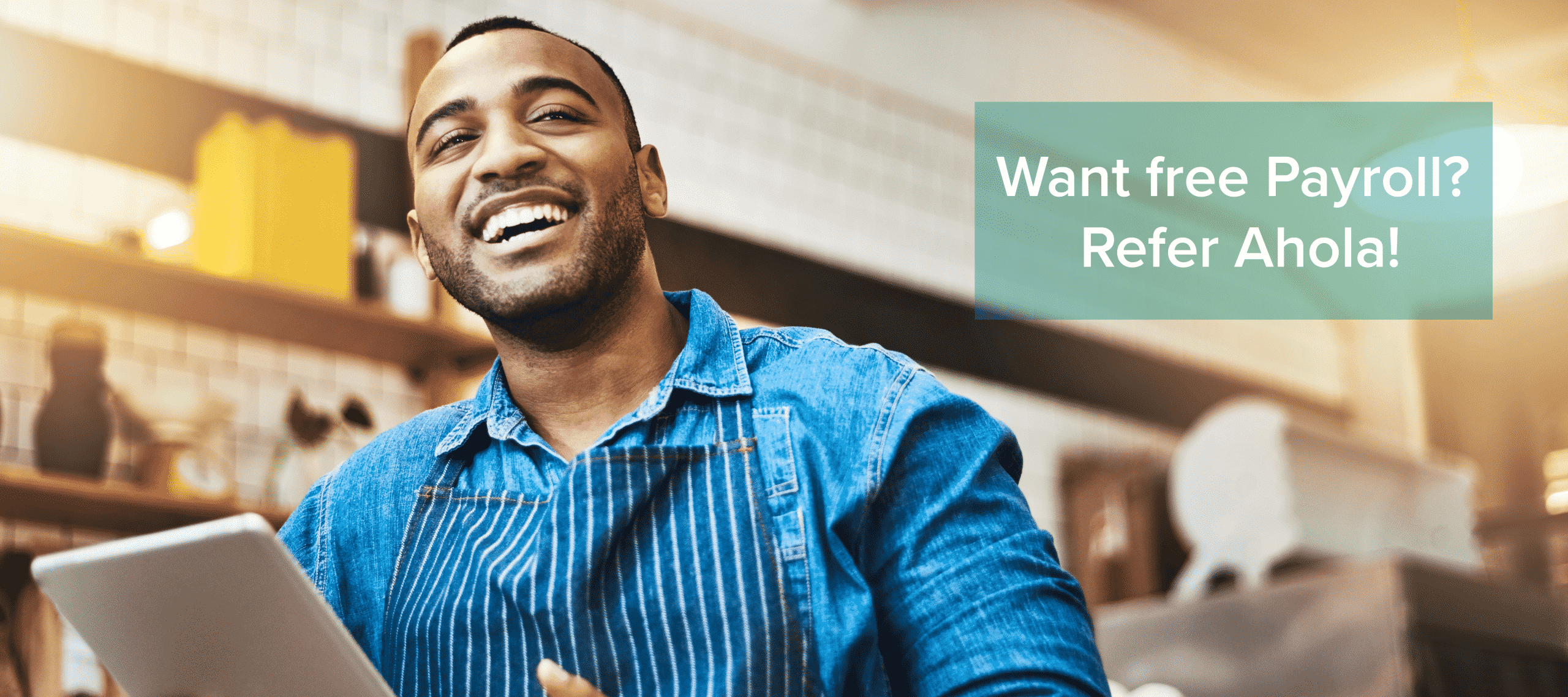 We value your partnership, and want to pay it forward!
We're so glad you're a part of the Ahola family, and we would love to help other organizations you know. If you refer a business that becomes an Ahola client, you'll receive a $100 Payroll Credit. Referrals are unlimited and encouraged!
How to Get Started

Complete this form or call us at 800-727-2849.
Once your referral becomes an Ahola client and runs their first payroll, your account will be credited $100. Your Sales Executive will keep you updated on the progress of your referral and your $100 Payroll Credit.
You can submit an unlimited number of referrals for an unlimited number of credits- as long as they become active Ahola clients!
For additional questions and full terms and conditions for Ahola's Client Referral Program, please contact your Sales Executive or call us at 800-727-2849.