Interested in learning more about how Ahola's cloud-based Payroll and HR solutions can help your business?
Please complete this form and an Ahola Sales Representative will contact you to schedule a meeting and discuss your needs.
Why Ahola?



Our cloud-based HR solutions adapt alongside your growing company, so you can focus on running your business. Plus, you've got a dedicated team in your corner, whenever you need us.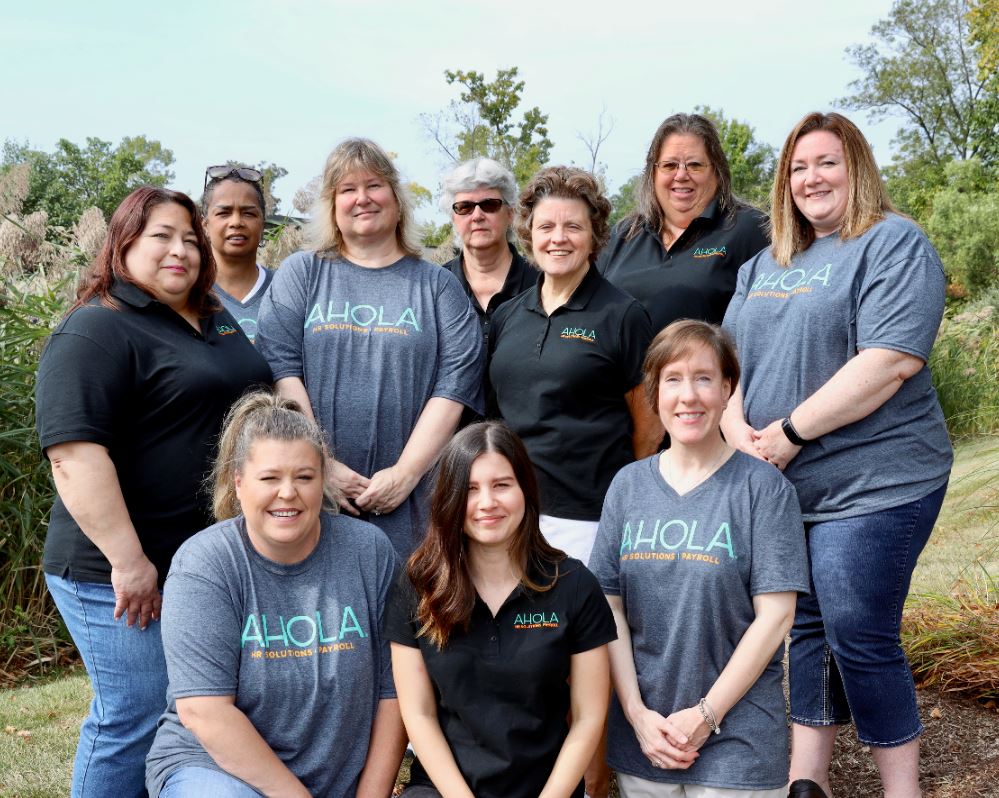 WHAT OUR CUSTOMERS ARE SAYING
I highly recommend Ahola for payroll and HR processing. The Ahola staff went well beyond a level of training and service that I have experienced in the past from using one of the "large" payroll services.  I found the Ahola web-based system logical and easy to use.

Controller, AMW Springs

We have been a client of Ahola for 11 years now and I am very pleased with the service we received, which I can honestly characterize as excellent. The exceptional and professional service has been the primary factor in EIO remaining with Ahola for all this time.

Treasurer, Energy Industries of Ohio

Our payroll processor does a remarkable job for us; she is very knowledgeable. Whenever we need an employee advance, child support, medical or dental insurance or SIMPLE IRA issue taken care of, it is handled efficiently and professionally while answering all of our questions.

President, Duray Plating Company

I want to let you know that my experience with Ahola has been great. All the people I have spoken with went above and beyond to help me. All of you have made the transition smooth and seamless. Thank you so much for making this easy for us here at Park Place.

Office Manager, Park Place Early Learning Center

Changing to an outside payroll service has been one of the best decisions we have made. Getting the payroll done and being able to pull up the reports any time has been a tremendous time saver. Greg, our sales rep, was amazing from the beginning and Shante is seriously the best payroll processor!

Human Resources, ididit, inc.

Melt Bar and Grilled has had a relationship with the Ahola Corporation since early 2007. Our contact, Tim Yonek, as with all of the Ahola team, has provided Melt Bar and Grilled with exceptional customer service. It has been a great pleasure to work with the Ahola team, and we look forward to many more rewarding years with them.

Director of Operations, Melt Bar and Grilled

I just wanted to take a minute to do something most people don't do - to thank Ahola for all their hard work in our behalf. Payroll is a cinch, banking is so much easier and reports are swift and correct. I couldn't have asked for a better group of friendly, helpful people if I had dreamed them up myself! Keep up the good work!

Moisture-Guard Corporation

We've been an Ahola client for over 20 years and enjoy the partnership. Switched to the iSolved platform in 2016 and really appreciate having access to such a modern website. I would recommend Ahola to small businesses.

Health & Fitness Incorporated

I'm sticking these 5 gold stars on Paula Tresger for always helping our small business navigate every twist and turn and bailing us out of some problems while we were out of the country. She's phenomenal and we love her!

Dynamic Design

For the past three years I have worked with Ahola in my current position with Kresge Contracting and Bathroom & Kitchen Services. The service has always been easy to use. When we switched to iSolved Human Capital Management last fall, we have access to so much more information. I like being able to add New Hires to the system, make salary changes and generate various reports. I have found all of the Ahola employees on the Small Business Team to be helpful, respectful and friendly.

Kresge Contracting and Bathroom & Kitchen Services